Welcome to the Birds of Prey: Elemental Flight Wiki
Edit
Welcome to BoP: Elemental Flight RPG! Take flight as a bird of prey in one of the Rooks and become a Rookian! Hunt, fly, fight and survive! Where will your destiny take you?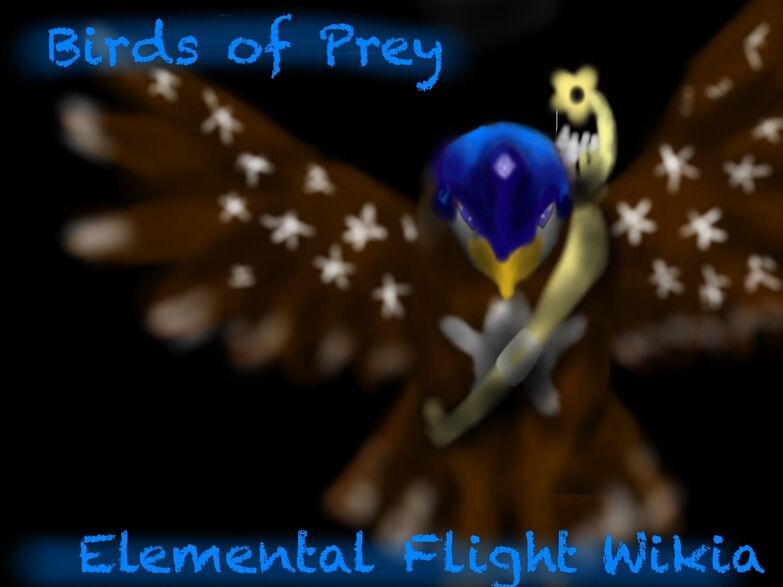 Welcome to the Main Page!
Edit
This is an RPG Wiki which is a creative mix of non-passerine birds, Erin Hunter's 'Warriors,' Kathryn Lasky's 'Guardians of Ga'Hoole,' and Tui T. Sutherland's 'Wings of Fire.'
Birds of Prey: Elemental Flight takes place in a magical world called Aurencara, where raptors with almost impossible abilities reside. You can own a bird of prey from any Rookian tribe, and become a Rookian warrior. Or, you can have Rookians-in-training, otherwise apprentices. You could also be a hatchling, blacksmith, healer, second in command, or Kurao, the leader of a rook. Each rook has its own special powers and uses them to defend its territory. You can write fiction writings on your Rookians, play RPG, and own birds. Make a special character page for each of your raptors!
We hope you enjoy it here!
A Poll by Incinorator
Edit
What is your favorite rook?
We will roleplay through the forums. Please make sure to go there if you want to RP. If not, your comments will be removed.
The Birds of Prey
Edit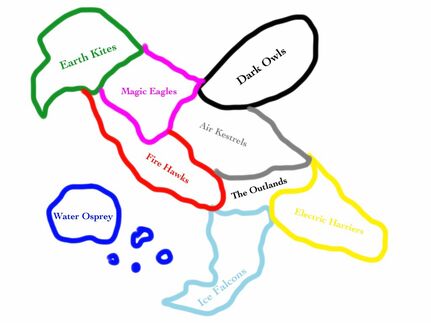 Here is a list of all rooks:
Fire Hawks (Kurao: None yet, open spot)
Ice Falcons (Kurao: None yet, open spot)
Air Kestrels (Kurao: None yet, open spot)
Water Osprey (Kurao: Fishtalon, FourFlames)
Electric Harriers (Kurao: None yet, open spot)
Earth Kites (Kurao: None yet, open spot)
Dark Owls (Kurao: None yet, open spot)
Magic Eagles (Kurao: None yet, open spot)
In the forums, there will be a roleplay category where you can roleplay in the territory and main camp with any of your birds from that territory. Or, you can cross the border as an enemy or a spy.
Rookian of the Month:
Edit
Barometer of the Air Kestrels
Latest activity
Edit
Community content is available under
CC-BY-SA
unless otherwise noted.